Posted by Canada Hot Tub Parts on Feb 09, 2022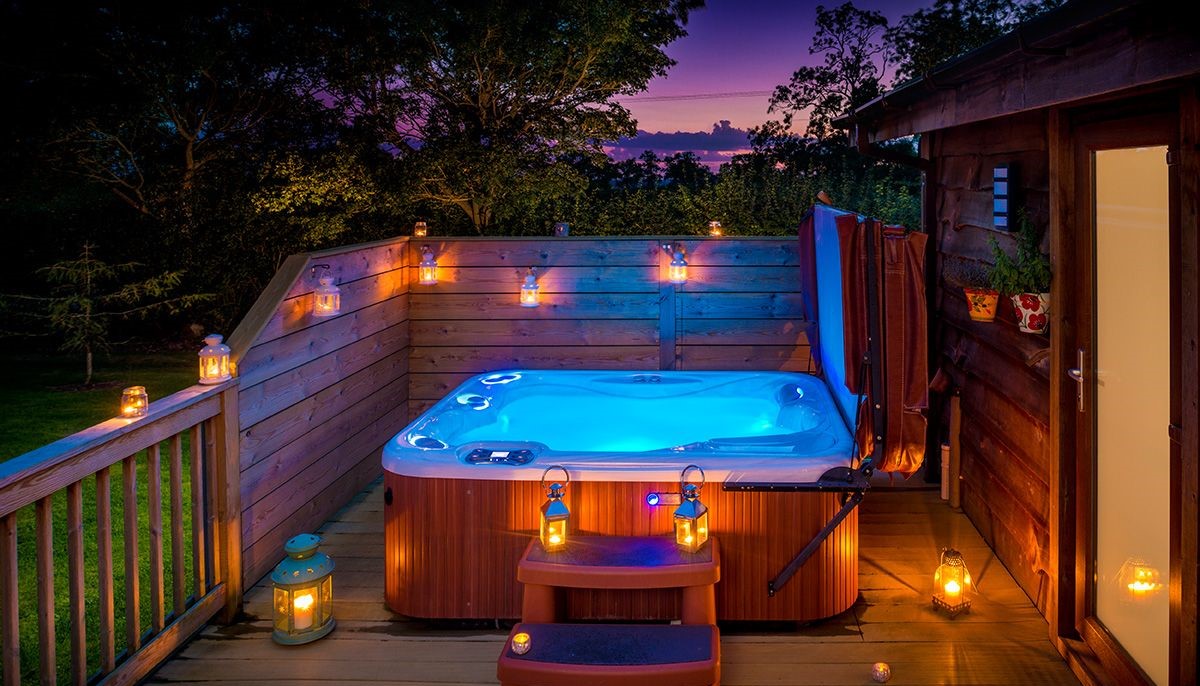 8 Ways to Increase the Romance in Your Hot Tub
Valentines Day is all about the romantic scene, and it happens to be the best day for a perfect hot tub date with your partner. Affordable, private, and sensual, you can easily create the perfect environment for a night of romance. All it takes are some hot tub date night ideas, and of course, a hot tub!
These are all the best ways to spice up your Valentines Day in your private hot tub.
Music
Music can set the mood for any situation, so make use of that now. Play your favorite songs about love, some soft classical music, or even look up a pre-made playlist to help set the tone (check out: In Love in a Hot Tub). This would be a great moment to make use of any speakers you may have. Set the volume to whatever you and your partner can relax best to.
Aromatherapy
Hot Tub Aromatherapy is not only specially formulated for relaxation, but it can also be used to set the mood just right. Increase your senses with romantic scents, like Insparation Romance, or Happy Hour Liquid Merlot. These scents will help ease any stresses, so you can be fully in the moment with your partner.
LEDs/Lighting
Lighting may seem like a small factor in setting the perfect date night, but it goes a long way to have the proper lighting. You'll want to make use of any LED lights in your hot tub and turn off any harsh lights. Instead, opt for candles, lanterns, or fairy lights to get the best soft lighting for your romantic night.
Treats – Cheese tray, chocolate, fruits
You might get snack-ish during your date, so make sure to have something prepared. Some great Valentines Day snack options are the usual classics: chocolates, fruits, or a cheese tray. Whatever it may be, make sure you choose a food that isn't too filling or too messy, as you want to be able to snack from the comfort of your hot tub. This would be an awesome time to use a floating hot tub tray!
Massage
The hot water will do wonders for your muscles. Try giving your partner an extra special treat by giving them a massage in the hot tub. Rubbing their shoulders and loosening any tension for your partner will lead to an even more relaxed night full of appreciation. Consider adding some extra spice to your night by trying some thing new; check out Everything you need to know about Pool (or Hot Tub!) Sex.
Rose Petals
Roses symbolize romance, being known as a way to say "I love you" without really saying it. Utilize this symbol of love for your romantic hot tub date by sprinkling rose petals around the hot tub and on any paths/walkways you may need to take. Be sure to keep the rose petals outside of the hot tub, to ensure your equipment doesn't get clogged or damaged.
Champagne
A drink in a hot tub can be classy, and it's also just the right thing to set the mood. Share a bottle of champagne with your partner, and let the bubbles do their magic!
Hot Tub Bathrobes
Some acts of love are best shown through gift-giving. Use this hot tub date night as the perfect excuse to get you and your partner brand new robes. The luxurious feeling of a soft new robe on your skin is the perfect gift for this Valentines Day.
Do something different this year and create your own at-home Valentines Day date that is sure to make anyone swoon. This day is meant to be filled with ways to show your appreciation for your loved one, and what better way to do this then by planning the best hot tub date.